Why do we feel bad? and why do we sometimes become unhappy?
This might sound like a general question because, as we all know, there are many different reasons that could make someone unhappy.
However if you looked deeper at bad moods you will discover that the same mechanism happens exactly whenever someone feels bad even if the reason was different.
People feel bad when any event happens that changes their beliefs about their ability to reach their important goals.
You might be telling yourself now that some people don't have goals at all, actually i am not talking about the goals people set on the conscious level but instead i am talking about unconscious goals.
For example,The girl who loves attention has an unconscious goal of becoming popular. The guy who worries all the time has the unconscious goal of being in control.
So even if people don't have conscious goals they do have unconscious ones that were developed as a result of their past experiences. Now when anything makes those people believe that they can't reach their unconscious goals they will feel sad immediately.
Unconscious goals, beliefs and bad moods
There is some good news in here, bad events can't change someone's mood unless he has certain beliefs. Here is a simple example that explains how beliefs can be the main reason for a person's sadness.
A girl who believes that she has average beauty and who strongly believes that she could attract guys if she developed an ideal body will feel so sad if anything prevented her from perusing her ideal body. (see also How to become more attractive)
Based on these beliefs this girl became extremely motivated to exercise and to stay fit. 2 weeks before the summer the girl fell and had to put her legs in cast.
The girl felt extremely bad and none of her friends managed to make her feel better.
Do you know why the girl felt that bad? its because this event, combined with her beliefs, made her think that she will never reach her important goal (attract a guy).
The mistake people do when trying to make someone feel better is that they keep talking about the event that happened in way that makes it look trivial. In short, people who comfort their friends describe the event from their own point of view forgetting that each person has different goals and as a result the significance of such events differ greatly from one person to another.
Had this girl been married she would have still felt bad but the bad mood would have been much less intense in such a case.
how to change your mood in 5 minutes
1) Understand your subconscious goals: If you want to change your mood quickly then you first need to understand your subconscious goals very well. Know exactly which important goal this bad event is preventing you from reaching (see also Unmet needs psychology)
2) Think of a different way to reach this goal: Find out any other possible method that can help you reach that same goal. I know this is not an easy part but if you managed to do it right then your mood will change in minutes (see also How to come up with creative ideas)
3) Apply that new method right away: As soon as you come up with that alternate method start applying it right away and your mood will improve a great deal
jaaml.com have  recently released a Book the 3 week diet  is a revolutionary new diet system that not only guarantees to help you lose weight — it promises to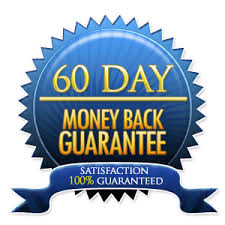 help you lose more weight (23 pound in 21 days )— all body fat — faster than anything else you've ever tried. the 3 week diet book is a 100% guarantee that  will help you to 23 pound in 21 days   else  you will be refunded. 60 day money back guarantee if you are not satisfied  
jaaml.com  is not a complicated medical website nor a boring online encyclopedia but rather a place where you will find simple, to the point and effective information  and presented in a simple way that you can understand and apply, What do Visitors Say About jaaml.com
Want read more
How to boost your mood instantly
How to change your mood in 5 minutes
How to change your mood in 5 minutes
How to Get Your Guy Back in As Little As 7 Days (book)
How To Get Your Ex Back (book)